Best of North Park: Coffee Shops
There's nothing better than starting the morning with a warm cup of coffee, or an iced version, if that's what you're into. Or if you're the type who likes to get your caffeine fix in the middle of the afternoon while grabbing a bite and doing work, or taking some instagram pictures – or, you know, doing all of that together – you know that there's nothing better than doing so in place that has a pleasant atmosphere and good food/drinks.
As some of you guys know, I don't like coffee - I know, super unpopular opinion - my caffeine consumption comes strictly from lots of cups of iced teas, chai lattes and matcha. That said, I do LOVE coffee shops. I go to them on the regular to get work done or just relax and enjoy my lattes.
One of the (many) cool part(s) about living in North Park is that there's no shortage of coffee shops, so I always try and go to different ones. So, as part of my North Park series, this time I'm going to show you some of my favorite coffee shops in the neighborhood: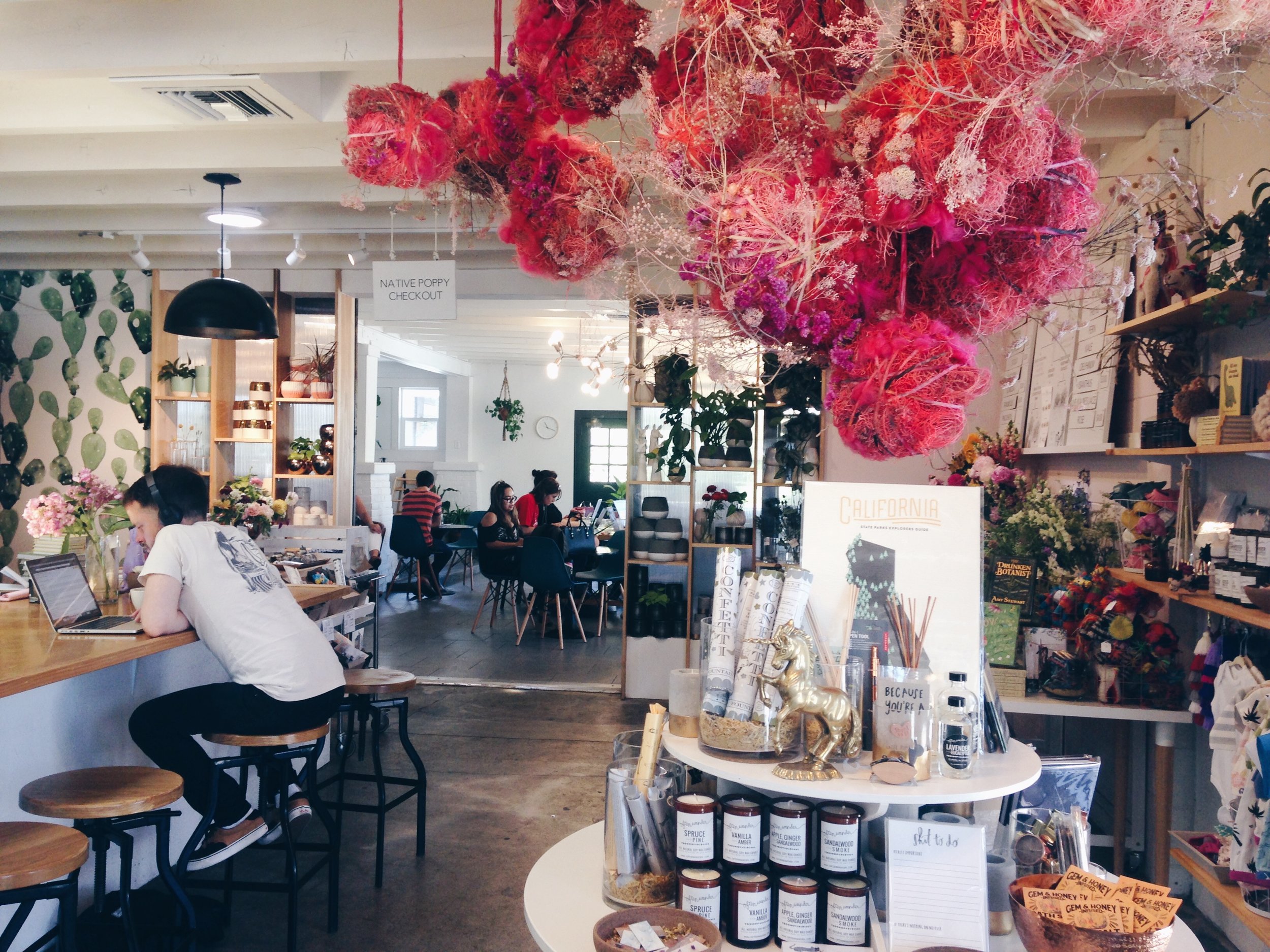 Best Avocado Toast: Communal Coffee
Sleek Minimalistic Design + Flowers + Good Food and Drinks = Instagram dreams come true. This is exactly the idea you get the minute you step into North Park's Communal Coffee, or even if you just quick scroll through their Instagram page. The idea to pair a cafe with a flower shop is just fantastic, and as if that wasn't enough, their food is the bomb. The avocado toast with prosciutto is to die for, and as for their lavender latte... How can I describe it? I don't even like coffee, but I drink that one with gusto.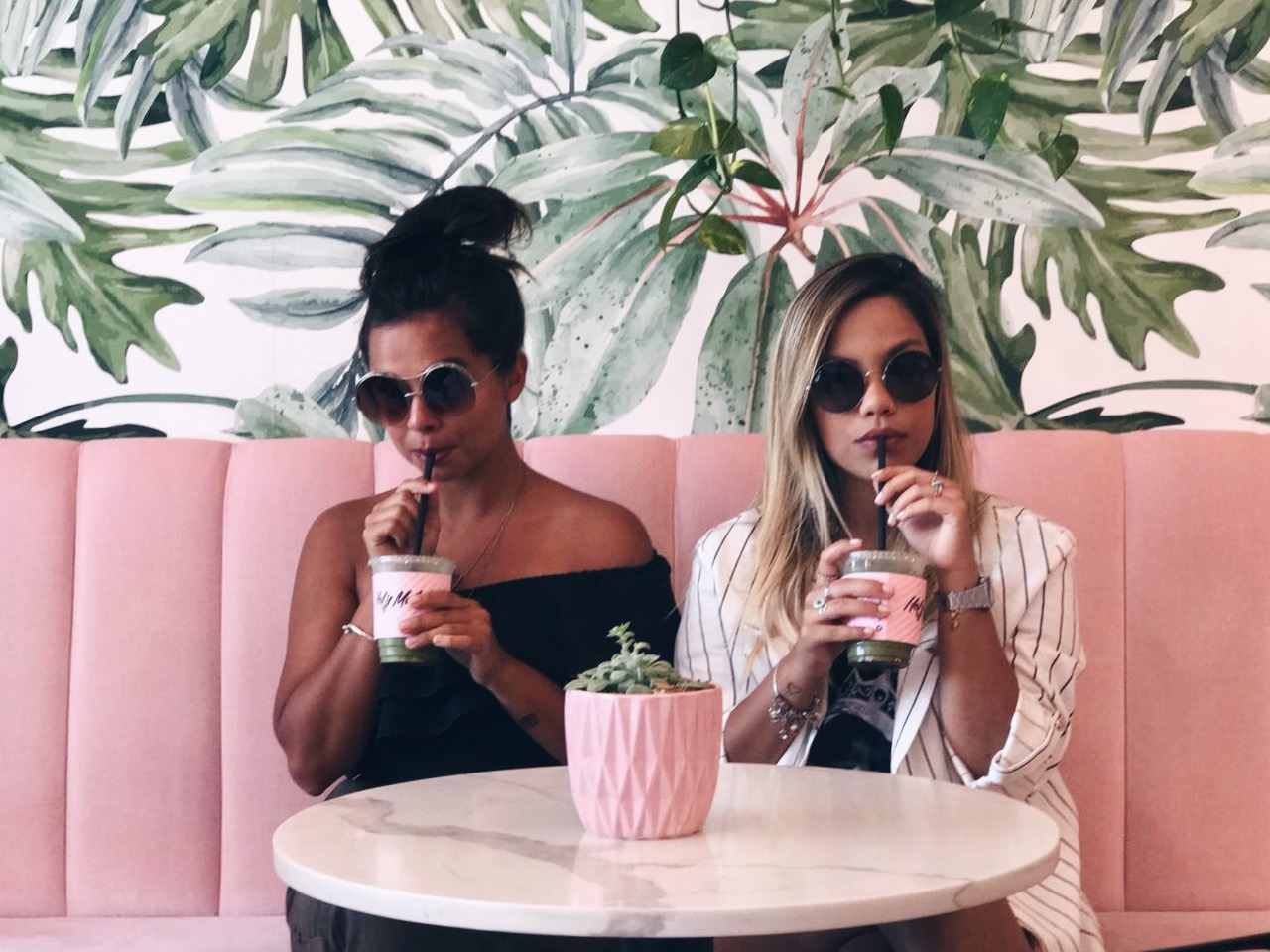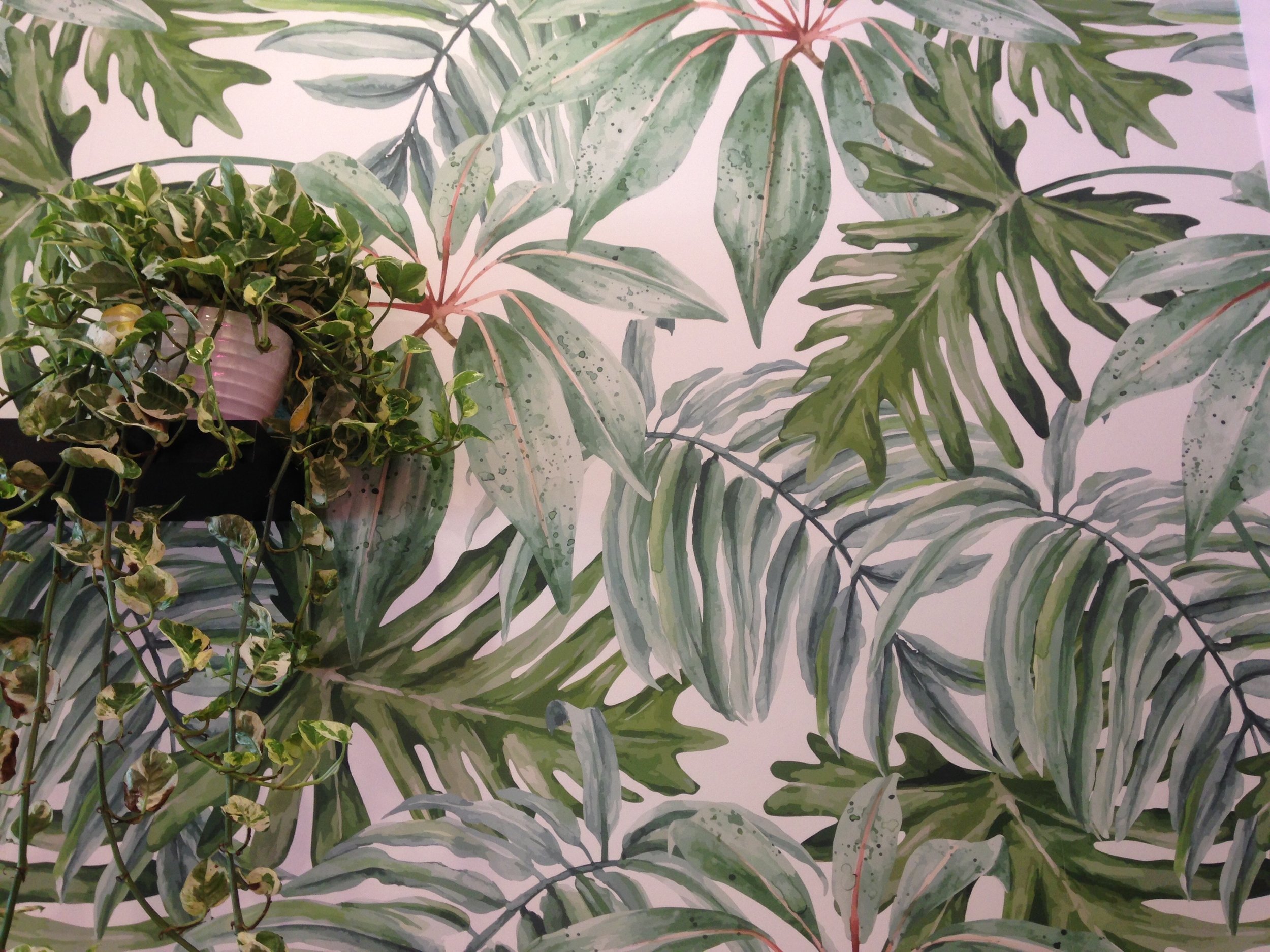 Best Matcha: Holy Matcha
Speaking of Instagram worthy places, if you live in San Diego and haven't been to Holy Matcha yet, you're definitely missing out. Besides having an awesome variety of matcha drinks and amazing decor - palm tree wallpaper, pink walls and neon signs anyone? - the shop also has donuts and a soft serve ice cream that are the bomb. Don't forget to check out their really cute merch when you stop by.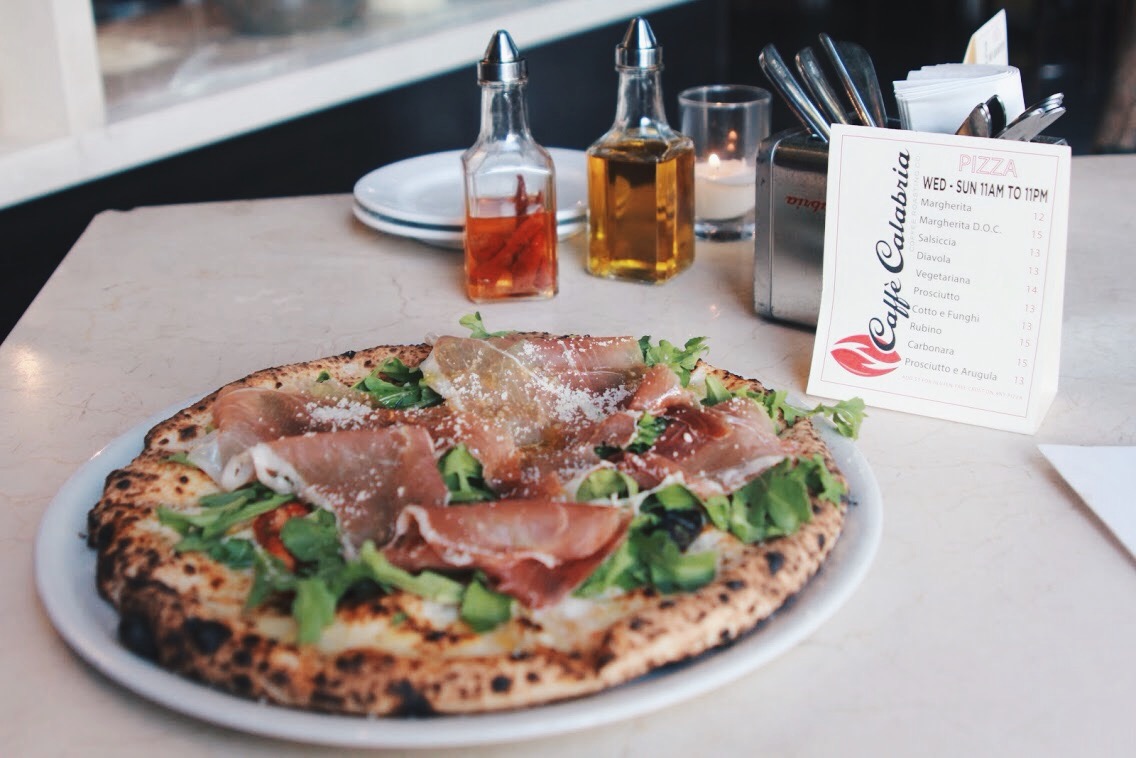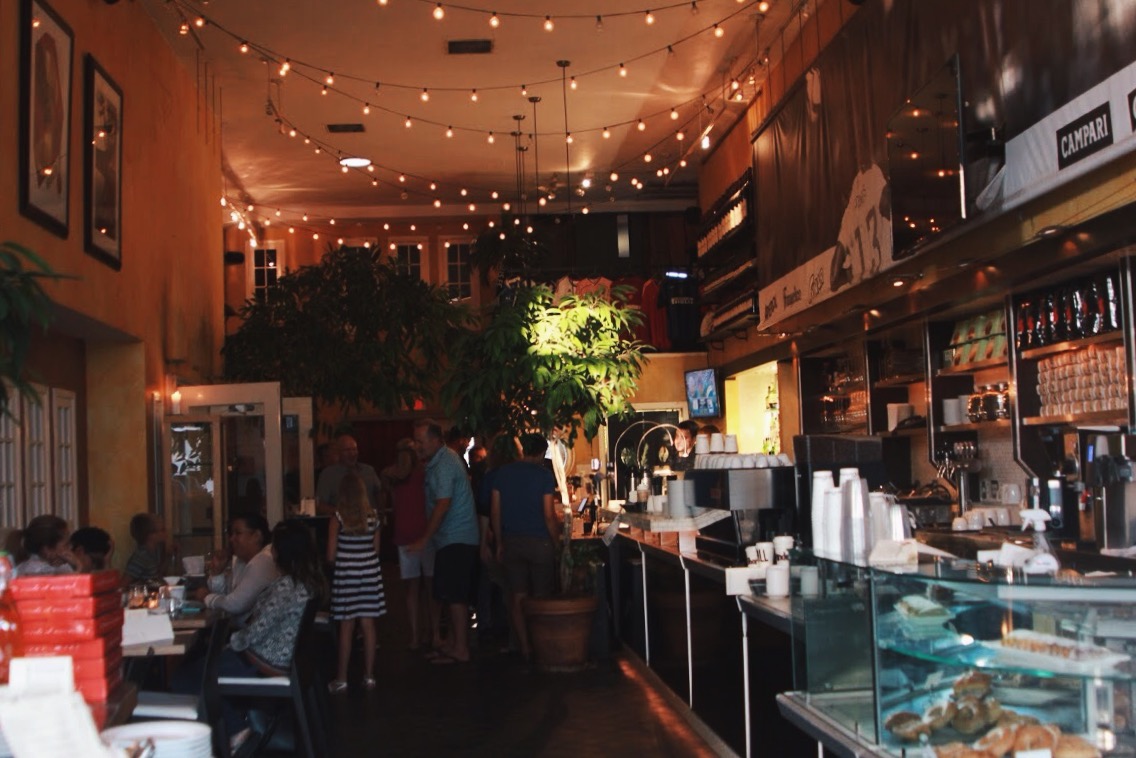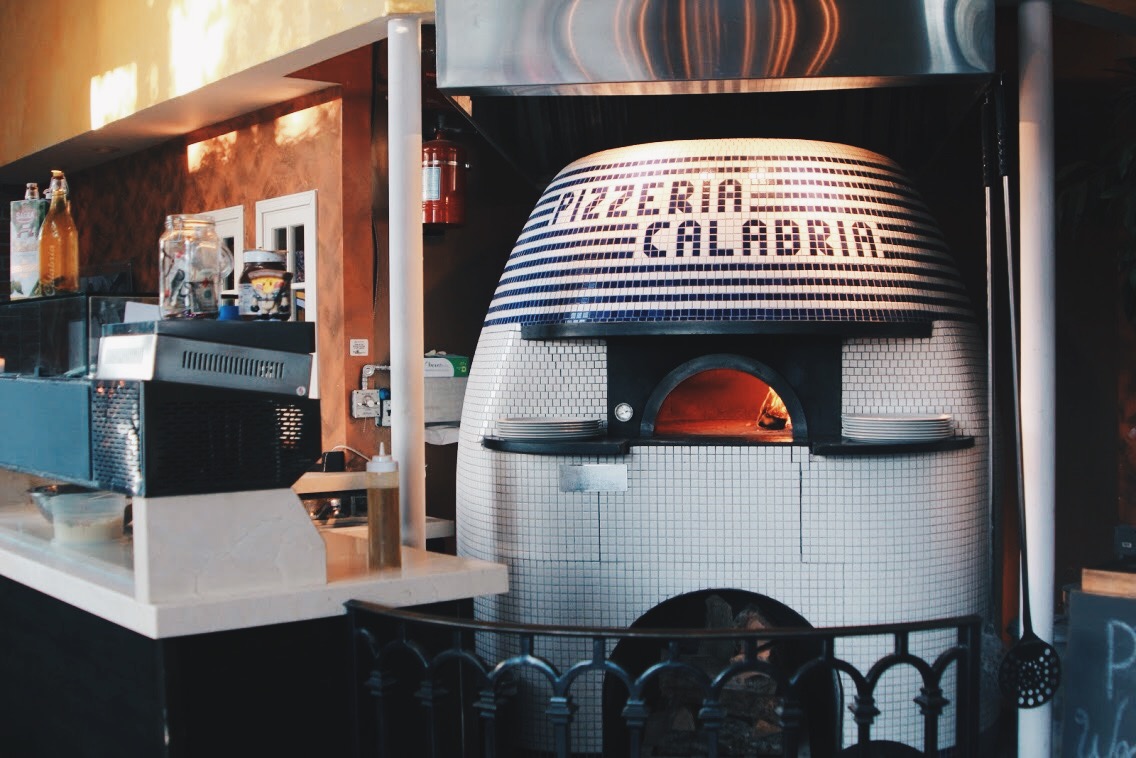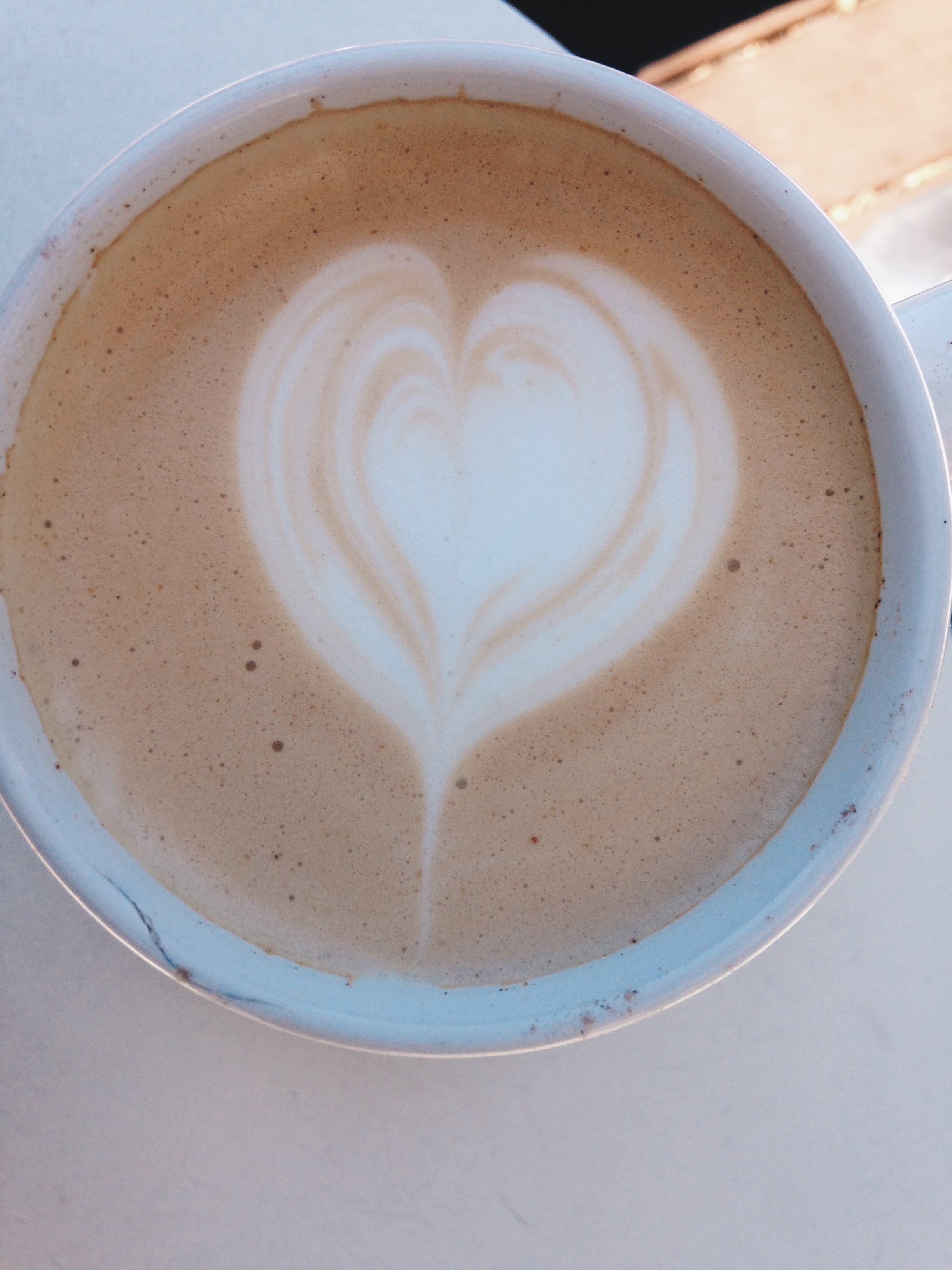 Best Day to Night Cafe: Caffe Calabria
I go to Caffe Calabria a lot because it's really really close to my house, and also because I love how can easily I can transition from work to happy hour when I'm there, all it takes is for me to close my laptop. Seriously, the place has incredibly good alcoholic (starting at 4 pm) and non-alcoholic drinks and now they offer pizza from Wednesday to Sunday. My favorite? Prosciutto and arugula. Thumbs up to their baristas who are also super happy and dancing along to whatever song is playing.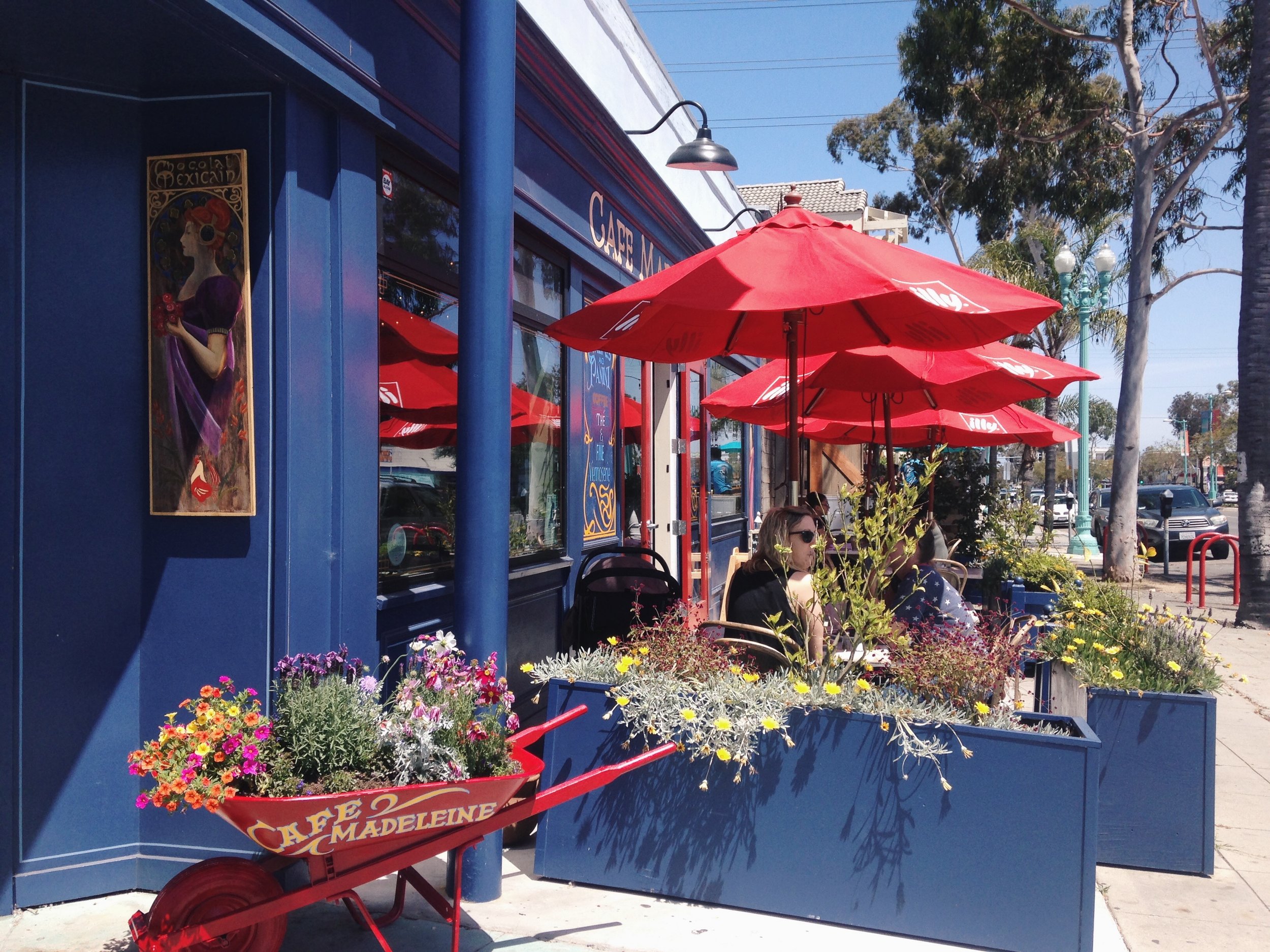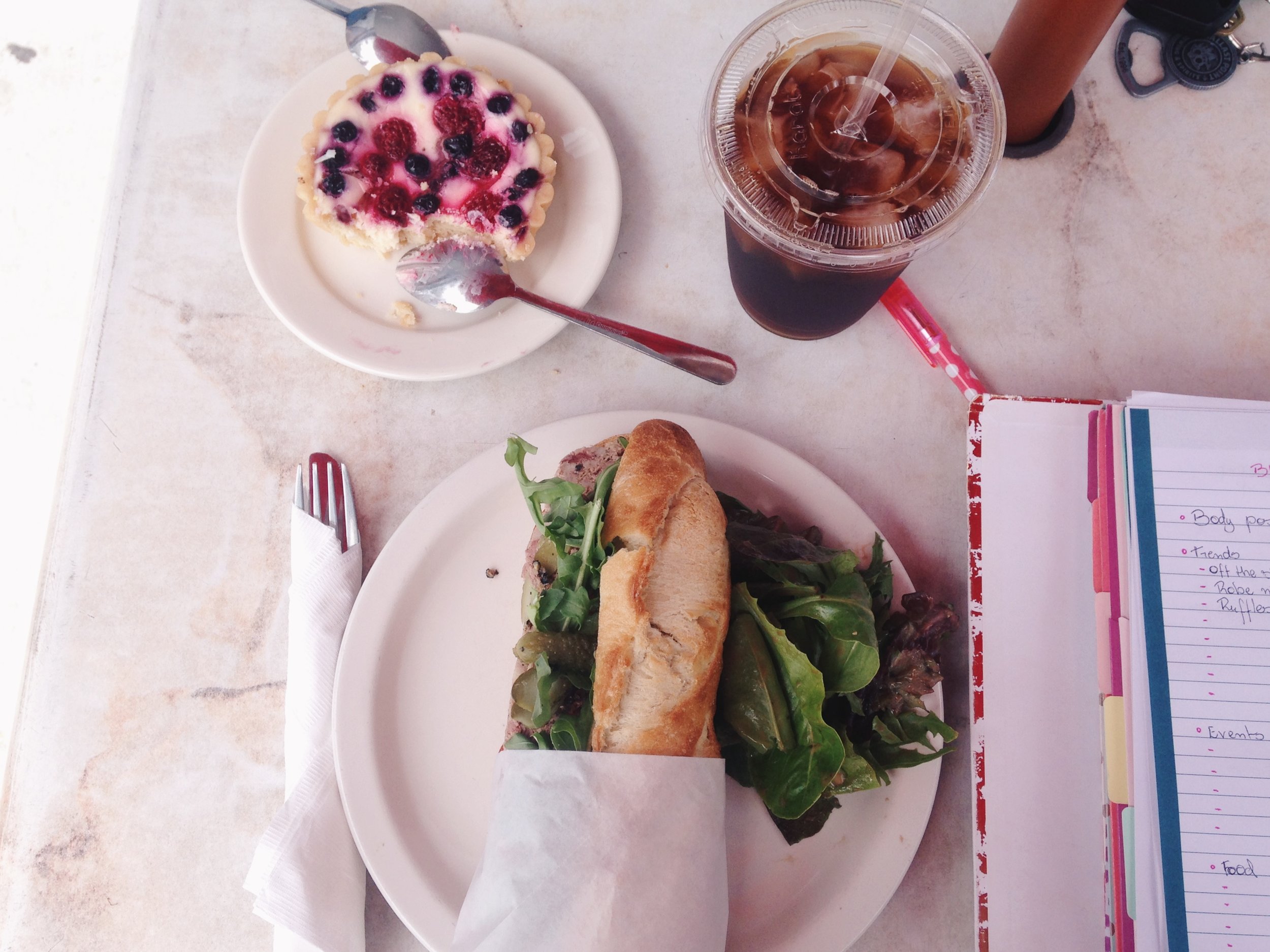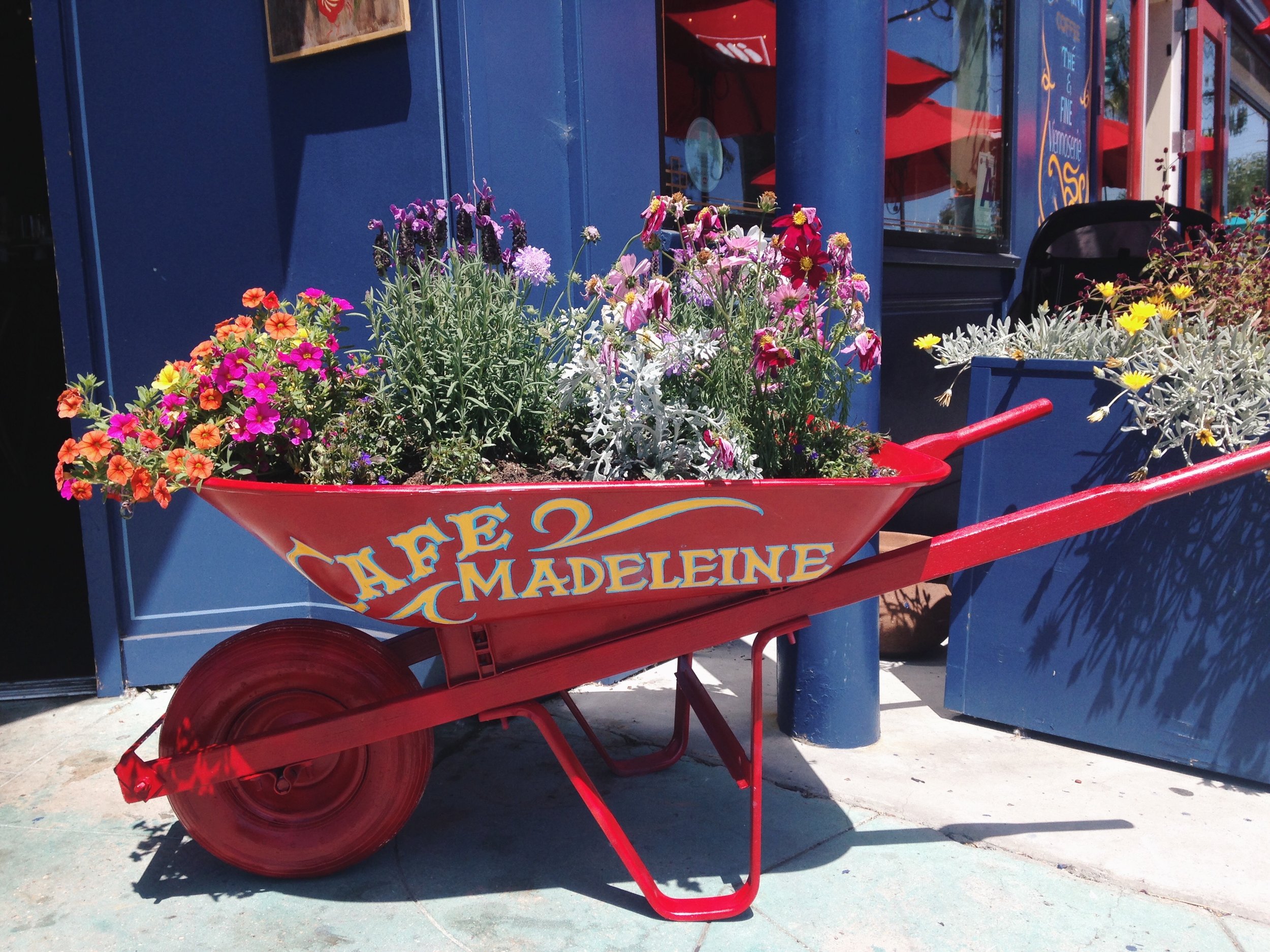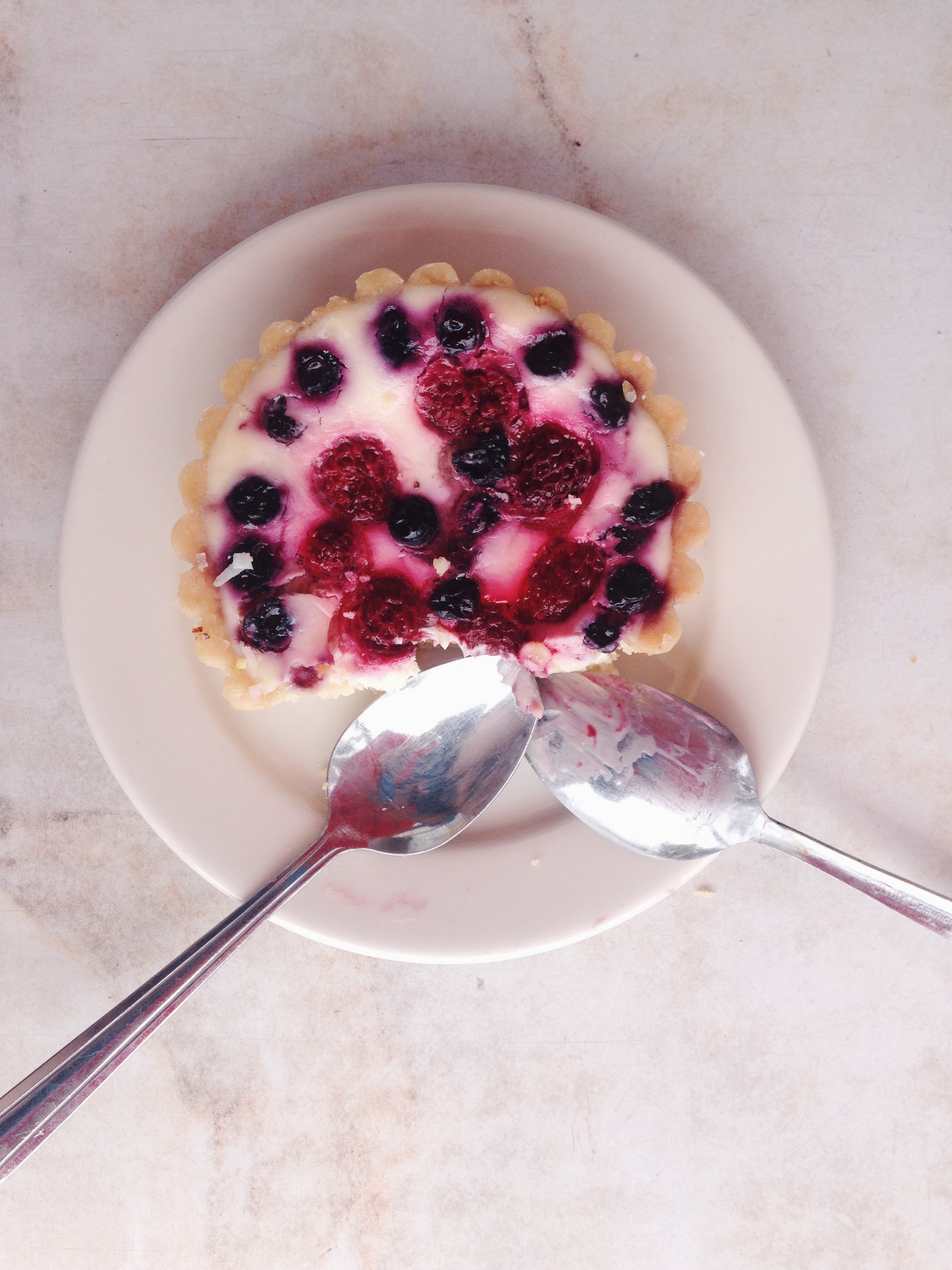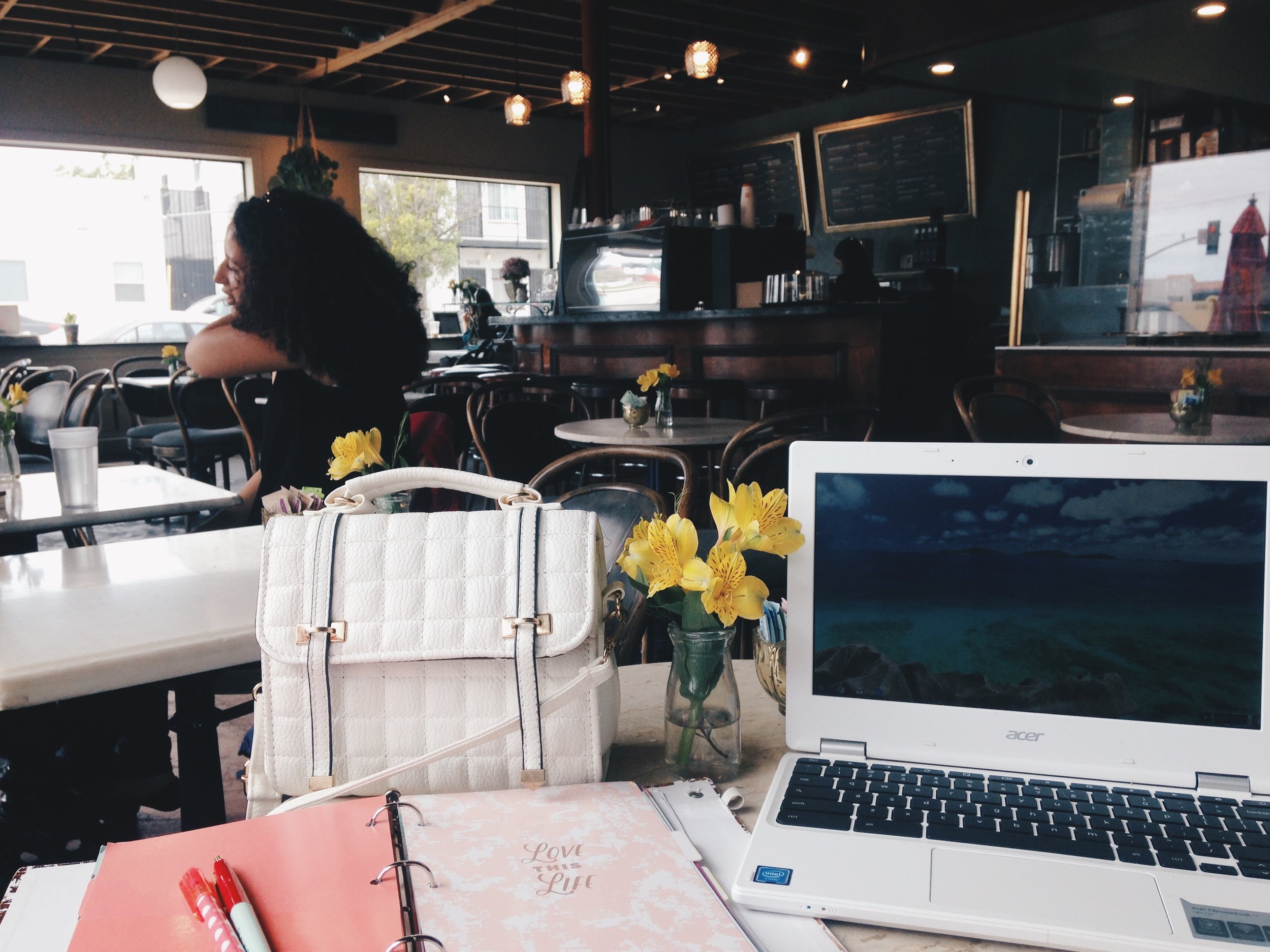 Best Variety of Food: Cafe Madeleine
Madeleine is one of those pretty on brand French cafes, they have the best crepes in San Diego and awesome sandwiches, cute decor, outdoor seating and lots of flowers. And let's not forget that they awesome have amazing fresh brewed iced tea and delicious macarons and fruit tarts. Try the country pate sandwich if you really feel like getting a bit more into French cuisine. I love it, but it's not for the faint of heart.
*Source: Torque Moto Cafe Website
Best Outdoor Space: Torque Moto Cafe
Sometimes I just want to sit outside with my iced tea and enjoy a sunny day. Torque just happens to be the perfect place for that. The cafe was initially created to be a place for motorcyclists to meet up, but it ended up becoming a spot for everyone. They have live music and wine nights there pretty often. Try their iced chai latte, it's really refreshing.
Have you ever been to any of these coffee shops? Do you have a favorite one that I didn't mention here? Want to go grab coffee with me and get to know the area? Let me know in the comments.